Support Ukraine
Together in action for Ukraine
In response to the events in Ukraine, for every product sold during the entire month of March we will donate €2 to Giro555!
On 24 February the situation escalated in Ukraine, where Russia started an attack that is still going on. In a few days time, hundreds of people have been killed and wounded and hundreds of thousands of Ukrainians have fled to neighbouring countries such as Poland. The material damage is huge. Because a state of emergency has been declared and men between the ages of 18 and 60 must stay to fight, many displaced women and children are on their own. The developments now threaten to turn into a humanitarian disaster for 44 million Ukrainians.
The cooperating aid organisations behind Giro555 are joining forces to provide help to people who are hard hit by these events. There is a need for immediate emergency aid, such as shelter, medical care, psychosocial assistance and clean drinking water. For millions of Ukrainians, including 7.5 million children, nothing is certain. They are dependent on humanitarian aid and need our support now. The money raised can provide them with life-saving emergency aid.
We at ET48 believe it is important to help where we can in times of need, which is why we will donate €2 for every product sold to Giro555 during the whole month of March!
For more information about Giro555 and the help they offer with this action click here. Please not the website is only available in Dutch.

9,2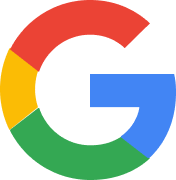 Wij scoren een 9,2 op Kiyoh